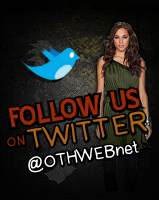 One Tree Hill
soundtrack

US List Price: $18.98 CD


Friends with Benefit: Vol. 2
soundtrack

US List Price: $18.98 CD


The Road Mix: Vol. 3
soundtrack

US List Price: $12.97 CD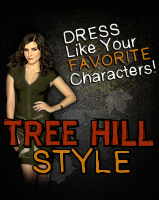 James Lafferty, who plays Nathan Scott, is the only "One Tree Hill" cast member to appear in every single episode.

advertisement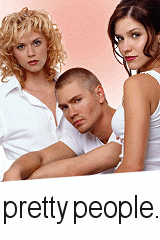 advertisement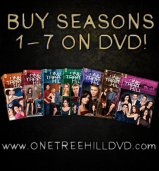 A complete episode guide for each season of "One Tree Hill" -- For more: MUSIC BY EPISODE | SPOILERS
SEASON ONE Aired: 2003-2004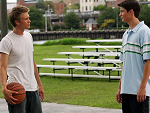 Aside from a love for hoops, it would seem that Lucas (Chad Michael Murray) and Nathan (James Lafferty) are two young men with little in common, but they are bound by the dark secret that they share the same father. Arrogant and assured, Nathan is the star of the high school basketball team and hails from a wealthy family. Quiet and driven, Lucas is the only child of a single working mom. He is also a legendary playground basketball player.
SEASON TWO Aired: 2004-2005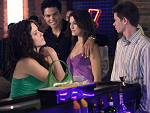 At first glance, it may seem as if the residents of the picturesque Tree Hill have it made. Take Nathan, Lucas, Peyton, Brooke and Haley for starters. They've got youth, beauty, brains and... basketball. But, in a town like this, nothing is what it seems. Like the roots of an ancient tree, the destinies of these five are deeply twisted and tangled by betrayal, passion and secrecy.
SEASON THREE Aired: 2005-2006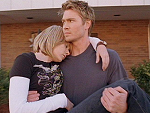 Season three finds everyone three months later, with many questions still to be answered. Entering senior year, Lucas finds his life as messy as ever as he balances his feelings for Brooke, with a recent summer that has drawn him closer to Peyton. With basketball season quickly approaching, his attempts to reconcile with Nathan grow more urgent. And since Dan stopped paying for his medication, Lucas searches for a way to treat his heart condition while continuing to keep it a secret from Karen.
SEASON FOUR Aired: 2006-2007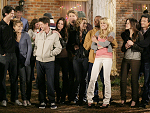 Returning for it's fourth season to the town of Tree Hill, this drama revolves around the lives of two young men, Lucas and Nathan, who have little in common aside from their love for hoops and the fact that they share the same father. The inhabitants of Tree Hill have witnessed Lucas' metamorphosis from loner to high school basketball star, Nathan and Haley's troubled marriage, and Peyton and Brooke's tumultuous friendship. While the teenagers struggle to find their places in the world, the adults in Tree Hill continue to deal with the residue of decisions they made years ago.
SEASON FIVE Aired: 2008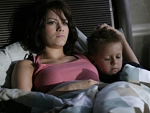 The fifth season of "One Tree Hill" will be unprecedented in the annals of television drama, as the show leaps forward four years. Season four ended as the young characters graduated high school and season five begins post-college, four years later. Some of the characters have found success while others have failed. Some are the same, some are very different. And while their storylines will actively move forward, the show will also dip into the past, returning to incidents and events of the last four years, sometimes for a moment or a scene, other times for an entire episode.
SEASON SIX Aired: 2008-2009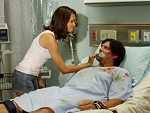 The show leaps into it's sixth season with more drama, mystery, romance and tragedy than ever before. Lucas is about to embark on a journey with the woman he loves, Brooke finds herself stuck in a battle for her company with her devious mother, and it seems as though Nathan and Haley are finally finding their way back to their dreams. With lives in the balance and friendships at stake, this season will find the residents of Tree Hill facing some of their biggest challenges yet while flashbacks to events in the four years past will continue to fill gaps in the lives of the friends.
SEASON SEVEN Aired: 2009-2010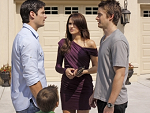 This season, "One Tree Hill" introduces new characters and stories to complement an established core of beloved faces. Navigating their twenties without a road map, the denizens of Tree Hill are finding more questions than answers. But sometimes the search for answers leads you to great places - places you were meant to be. And sometimes simply finding the right person to ride shotgun on your journey is the most important piece to the puzzle. In season seven, our characters struggle to keep their dreams alive, their friendships intact, and their lives full, in the place they call home.
SEASON EIGHT Aired: 2010-2011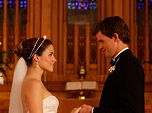 After a seventh season that saw "One Tree Hill" continue to grow and break new ground, the new season finds Brooke Davis happier than ever. Recently engaged to Julian, her wedding will be the captivating affair one might expect from a young, beautiful, successful fashion designer. As Nathan Scott prepares for his second season in the NBA, the Scott family is expecting their second child and Haley feels as though the baby will be a girl. How will she balance her pregnancy while raising Jamie and pursuing her music career?

Also, Quinn and Clay's lives hang in the balance, the victims of a brutal attack which affects all of their friends and family. Season eight of "One Tree Hill" will explore the delicate balance that contemporary twenty-somethings face as they endeavor to build and define what their lives will be, while overcoming difficulties and embracing the good things that they sometimes take for granted, shrouded in the pursuit of someday. It will be a celebration of the most important things, among them the quest for love, laughter, health, friends, career and family: timeless pursuits that have always mattered, and matter now, in a place called Tree Hill.
SEASON NINE Aired: 2012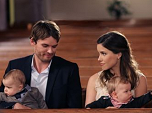 Season eight of "One Tree Hill" saw the characters moving away from glamour, fame and wealth and instead dealing with the delicate balance that contemporary twenty-somethings face as they endeavor to build and define what their lives will be. Fashion designer Brooke Davis lost her company but found love with Julian Baker, was married and gave birth to twins. Haley James Scott supported her husband Nathan as he lost his NBA career to an injury, but she also won a personal battle with depression and ultimately gave birth to a daughter to compliment their son Jamie. Nathan s friend and business partner Clay Evans survived an attack by the psychotic Katie to find love and happiness with Quinn James, who not only survived the same attack, but also vanquished the threat of Katie in a harrowing confrontation. Alex Dupr began a promising singing career and also a promising relationship with Chase Evans, who joined the Air Force and returned with a newfound maturity and perspective. And Millicent Huxtable began a broadcasting career, ultimately launching a morning show with her boyfriend Mouth McFadden.

In season nine, how will Brooke and Julian juggle parenthood and their very young careers? With Nathan traveling more as an agent, how will Haley's life change with a second child, an increasingly independent Jamie, and a busy caf to run? Is a wedding in store for Quinn and Clay? Or Mouth and Millicent? And what s to become of Alex and Chase and their burgeoning romance? Following a fictional four year jump in time, One Tree Hill has now spent four seasons exploring the experiences of twenty-somethings. Season nine will continue to grow and break new ground, as the show approaches the rarified air of 200 episodes.