to the site! Here you'll find stuff we've made for you to pimp your MySpace, One Tree Hill style! We made a MySpace for OTHWEB.net about a month ago mainly so we could chat with you all. After we posted a custom layout we made for it.. everyone kept asking us to make them one too. Since, we didn't have the time to just send out personal MySpace layouts for everybody, we just decided to make a webpage where we feature layouts and update it as frequent as possible. We hope you look around, pick something you like! Enjoy!
-- Nelly & Cortni
(webmasters)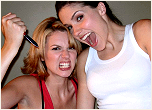 She's basically the music guru of Tree Hill. She's also a good person to get advice from a shoulder to lean on and just a great friend in general. That is.. not according to her sometimes BF4ever Brooke Davis when she's eyeing heartthrob Lucas Scott, also known as Brooke's boyfriend. Anyway, check out Peyton's official MySpace, see some candid photos of her and her friends, find out her interest in movies, music and anything else she has written down. View her artwork and get a little insight into Miss P. Sawyer's brain. There's always a lot going on in there.

VIEW PROFILE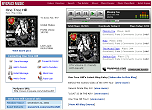 Check out the official MySpace for One Tree Hill! You can usually find everything from exclusive photos, news, blog entries and music from the soundtracks! Plus, you can find MySpace profiles for music artist/bands that have been featured on "One Tree Hill" in the past like Tyler Hilton, Jack's Mannequin, Strays Don't Sleep, the Wreckers and Dashboard Confessional.. just to name a few.

VIEW PROFILE


This is a non-profit site. This site is not affiliate with One Tree Hill, The WB, The CW, MySpace.com or Tom Anderson. All photos used for graphics, WB/CW/One Tree Hill name and logos are copyrighted to their rightful owner. All original content and graphics are copyrighted to us. Do not post any of our layouts if you remove anything that links back to our website. If you do, you'll be asked to put the link back on the images. If you don't, you will end up on the offender's list. The MySpace logo, and our layout set-up idea is copyrighted to MySpace.com. No infringement intended.









Don't forget to visit our website, OneTreeHillWeb.net. It's your #1 source for everything OTH -- if you can't find it here, you won't anywhere! We try to provide the best resource to get all you can on your favorite show, 24 hours, 7 days a week, 365 days a year!

[ Launch OTHWEB.net ]
OTHWEB.net Profile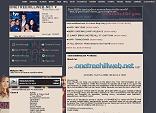 Add us to your friends list by clicking on the image of our MySpace, or the link below. We always love to meet our wonderful fellow One Tree Hill fans! :)



Featured Music Profile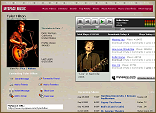 Name: Tyler Hilton
Age: 22
Location: California
We say: You know him, you love him now listen to Tyler tunes, check out his profile and Add Tyler to your Friends!



VIEW PROFILE

Featured Fan Profile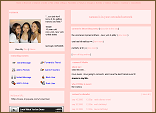 Name: Carmen
Age: 17
Location: NYC
We say: Carmen is such an awesome girl and OTH fan! Get to know her, and mention that OTHWeb sent you!



VIEW PROFILE